9 Questions College & University Presidents Should Be Asking Now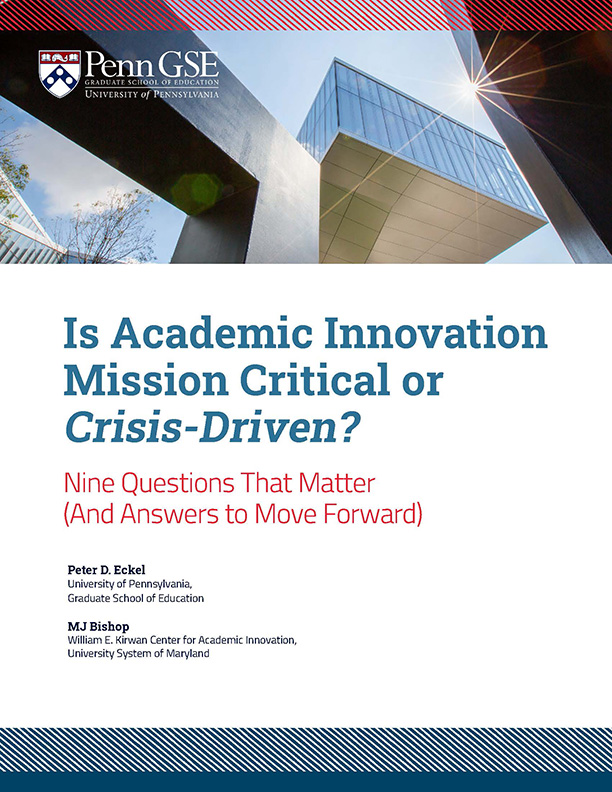 The coronavirus pandemic and antiracism movement have shone a spotlight on the vast inequities in education, across the nation, and around the world. To survive, higher education must not simply change in response to these challenges, but innovate for lasting impact.
To begin this journey, under the leadership of Catalyst @ Penn GSE and with assistance from Penn AHEAD and the William E. Kirwan Center for Academic Innovation at the University of Maryland, the University of Pennsylvania Graduate School of Education convened a think tank of college and university presidents and leaders of academic innovation. Together, they developed a framework for moving this pivotal work forward, including nine pressing questions and four actionable solutions. We are now pleased to share this work with you.
About the Authors
| | |
| --- | --- |
| | Peter Eckel, Ph.D., is Senior Fellow and Director of Leadership Programs at the Alliance for Higher Education and Democracy (AHEAD) in the University of Pennsylvania's Graduate School of Education. |
| | M.J. Bishop, Ph. D., is Associate Vice Chancellor and inaugural Director of the University System of Maryland's William E. Kirwan Center for Academic Innovation. |
| | Foreword by L. Michael Golden, Executive Director and Senior Fellow at Catalyst @ Penn GSE. |